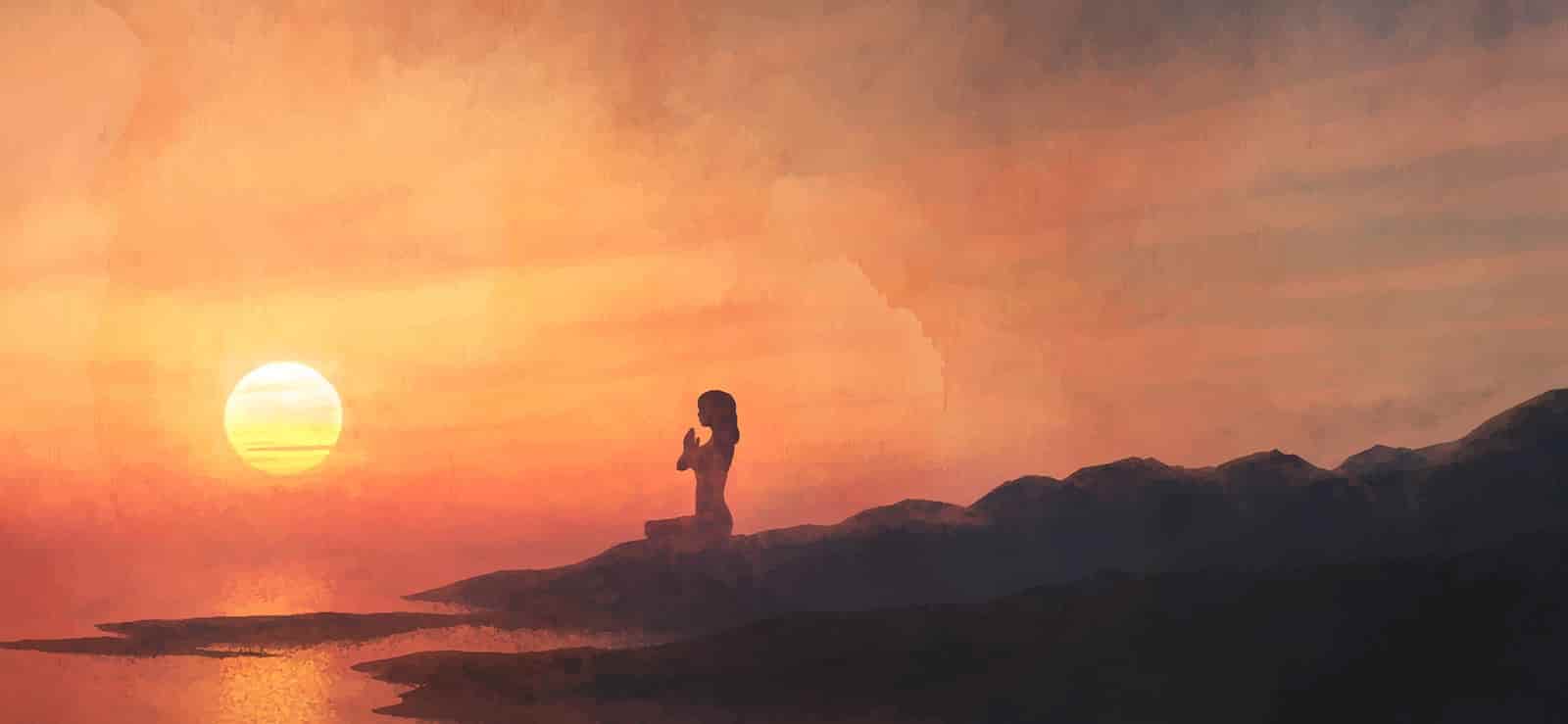 What does the Meditation Course in India offer?
Meditation and India have changed several lives. Just traveling to India can be a transformative journey but believe me; it's even more worthwhile if you spend some time on a meditation program in this highly spiritual country.

Going on a meditation retreat or for a teacher training course is like entering a new community where you get an opportunity to meet like-minded souls and learn from the great masters.
8 Reasons why should you learn meditation in India?
That is why, Rishikesh is considered to be the right place for undergoing any training in yoga, meditation, and spiritual practice. Visiting India can change your entire social, personal and spiritual life. This country catches the eye of various spiritual seekers with myriads of spiritual places to visit and sheer numbers of incredible yoga, meditation, and other refreshing retreats.
(1) The richness of its ashrams and spiritual centers:

Indian is popularly known worldwide for its spiritual background which makes it a plausible hub for meditation. Even Mark Zuckerberg, his mentor Steve Jobs, Larry Page and many others got the inspiration of their life after visiting India and meeting their spiritual guru.

(2) Birthplace of the great enlightened and yogis:

It is the birthplace of many saints, hermits and traditional masters of yoga and meditation. Swami Vivekananda, Paramahansa Yogananda, and other prominent personalities have studied, explored and shared the art of yoga and meditation all over the world.

(3) Have the true essence of meditation:

We all are aware of this fact that India is the birthplace of yoga and the whole point of yoga is to prepare the body and mind for meditation. Meditation is present in its true essence in India. There is also a belief that this place brings you closer to salvation and self-realization. Get an opportunity to learn under the dynamic and exclusively knowledgeable teachers.

(4) Truly nature's paradise:

Every year, many meditation practitioners flock to Rishikesh, India for experiencing the divine energy of the holy river Ganga, and the lofty Himalayas. Practicing meditation on the bank of the sacred river of India gives you miraculous benefits. Classes in Rishikesh come with holy shrines, the serenity of nature, scenic views of Uttarakhand's rugged mountains and the mesmerizing ghats of the river Ganga.

(5) Life transformation of various artists:

Rishikesh, India came into the spotlight when the internationally famous rock band "The Beatles" visited the now-closed Mahesh Yogi's Ashram for learning Transcendental Meditation in the 60s. The band composed roughly 48 songs during their stay at the ashram, some of which appeared on the White Album. Likewise, various other artists visited Rishikesh and different parts of India to learn the meditation and for spiritual awakening.

(6) Celebrate the power of music:

In India, music is often a spiritual pursuit. From the thousands of years, music and devotion are embedded within each other in Indian tradition. Music is instilled within the soul as it is part and parcel of the supreme, but only a few manage to realize and utilize it. Music and devotion are two divine aspects that complement each other and are generally found to be incomplete without one another. Devotional music, chanting, and bhajans are the morning booster of most of the houses in India.

(7) Incredible culture and values:

Indian culture is diverse as its geography. People speak diverse languages, dress diversely, follow different religions, eat varieties of food but are of the same temperament. Hence, whether it is a joyous event or a moment of grief, people participate whole-heartedly, feeling happiness or pain. Indian culture and values teach you compassion and selfless service which makes you free from attachments.

(8) Feed your body-mind-soul with yogic diet:

Indians view health from a holistic perspective which comes from the yogic food. According to the ancient yogic text, Mahabharata, a vegetarian diet is said to be sattvic, which is linked with purity, kindness, and enlightenment. Vegetarian food helps to vibrate your energy at a higher frequency and fills you with compassion, empathy, and self-control. The Sadhak (meditation practitioner) should adopt a vegetarian diet in order to attain a one-pointed evolution and spiritual awakening.
There are so many meditation TTC destinations in India that it can be a bit overwhelming and hard to decide which location to choose. Therefore, please do your due diligence before enrolling in any of the programs/retreats and centers.