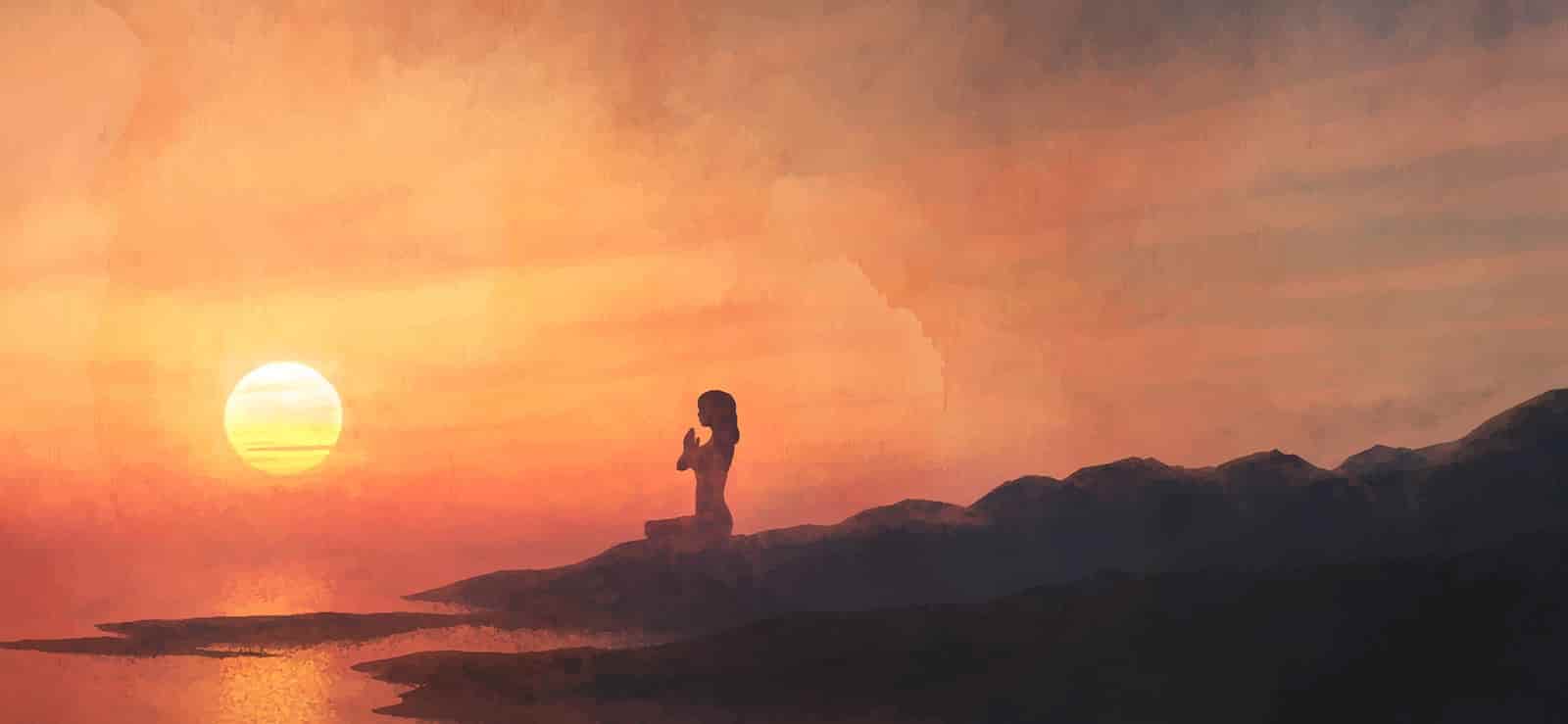 What does the Meditation Course in India offer?
Meditation in Rishikesh gives you an incredible opportunity to experience the divinity of meditation under the holy guidance of great yogis who have devoted their whole lives to penance (Tapasya) and gain expertise in meditation and its sacred techniques. Choosing India for meditation is like entering the aura of spirituality and exploring the peace.
8 Reasons why should you learn meditation in Rishikesh?
Meditation is the magnified art that can turn your life in the right direction and make you aware of your passion and strengths. It can be the best treasure of life if you choose India to delve into the art of meditation. Here are the 8 reasons to learn meditation that will blow your mind.
(1) The richness of its ashrams and spiritual centers:

India is remarkably known for its ashram system and its culture. These ashrams were the true hubs of spirituality. In the arms of nature, beside the bank of the holy Ganga, many people have undergone the journey of transformation, like Mark Zuckerberg, Steve Jobs, and Larry Page with the blessings of their spiritual guru.

(2) Birthplace of the great enlightened Sages and yogis:

India is the birthplace of many great sages and yogis like Swami Vivekanand, Paramahansa Yogananda, Swami Sivananda, and many such great saints who have made priceless contributions to preserving the tradition of yoga and meditation. Along with India, they also pioneered yoga in different parts of the world.

(3) Have the true essence of meditation:

If you want to explore the real essence of meditation, then you can`t miss the chance to learn meditation, which is believed to be a land full of miracles and heavenly blessings. And here you feel closer to liberation (Moksha) and self-realization due to the authentic aura of spiritual enlightenment.

(4) Truly nature's paradise:

Every year, many meditation practitioners travel to Rishikesh, Uttarakhand with the wish to have a life-changing experience. At the banks of the holy Ganga and smoothing natural surroundings amid the lofty Himalayas. Learning meditation in Rishikesh gives mesmerizing Vedic vibes.

(5) Incredible culture and value:

No matter how much people are divided by language, food habits, rituals, and cultural beliefs, but always united by love and brotherhood. The nation displays its diversity and rich legacy in everything from the clothing worn by members of various ethnicities to the languages they speak to their eating habits. Spending a few days in India will fill you with new energy and makes you a better human from within.

(6) CELEBRATING THE POWER OF MUSIC :

Music tends to have tremendous healing magic. In this context, Hindustani Raga is a life-changing experience that uplifts your physical, mental, and spiritual well-being. Learning Meditation gives you soulful exposure to the therapeutic experience of Nada Yoga meditation and other dimensions of music. In India, music and spirituality go hand in hand. Devotional music, Bajans, and mantra chanting are imbibed as part of the Indian lifestyle.

(7) LIFE TRANSFORMATION OF VARIOUS ARTISTS:

Visiting and learning meditation has been a life-changing moment for many Artists. Around the 60s the world-famous band "The Beatles" comes to India for learning meditation under the divine guidance of Mahesh Rishi. This is believed to inspire them so deeply that they composed some of the best albums, some of which are featured in The White House and Abbey Road. Meditation is proved a miracle to them.

(8) FEED YOUR BODY-MIND-SOUL WITH A YOGIC DIET:

In the ancient Yogic text, Yog Sutra, the essence of the sattvic diet is highlighted. Sattvic diet tends to consist of nutritious, fresh, and unprocessed foods. Fresh fruits, vegetables, legumes, entire grains, dairy products, and organic products. In the course of meditation, you will be encouraged to adopt a yogic lifestyle far from any types of drugs and addictions. In a yogic diet, there is great emphasis on mindful eating.
Although India is the best destination for meditation and yoga, choosing a center is still challenging. Before enrolling in any of the programs/retreats and centers, make sure you research well as per your preferences and learning objectives as India is flooded with yoga and meditation center.
Join us at Real Happiness Meditation Retreats and Study: www.realhappiness.org