Real Happiness
A Vedic Meditation Centre
Real Happiness® (Meditation Brand India) is one of the top schools located in Rishikesh, India offering advanced Meditation Teacher Training (MTT), Beginners Courses, Retreats for self and more. The school offers Online & Offline Meditation, Diploma in Trainings, Retreats, Ayurveda, Wellness and Holistic Programs, Indian Culture and Spirituality-focused programs, and much more. We have Advanced Meditation Teacher Training Programs for those who want to become Meditation Teachers, Instructors or Organizers.
For beginners level students, we have many programs such as a 1-week Meditation Retreat, 2 weeks Meditation Program, Silent Meditation Courses, an Indian Philosophy study program, and Kundalini Meditation Training. If you are not from a spiritual background, you can start from the beginning and get profound results. The courses designed for only beginners can be so helpful if you are facing problems like stress, anxiety, and depression. Meditation Teacher Training in India at Real Happiness will help you experience various ancient meditation techniques. The courses at our meditation centre will give you benefits at physical, mental and emotional levels.
For advanced-level students, we have advanced trainings such as Kundalini Meditation Training, Ayurveda Course, Srimad Bhagavad Geeta Philosophy, Advance Lifestyle Sadhana course and much more. Because whatever you don't know is always in a larger amount than what you know. So, we have seen the world from a new window and we are ready to share our experiences.
Real Happiness is an Indian Brand of Meditation helped thousands of people worldwide. We are located in Rishikesh, India with the vision of spreading happiness. Real Happiness® is proudly an Indian Private Limited Company under the Government of India company act 2013 (Ministry of Corporate Affairs - MCA) and registered copyright & trademark as the word Real Happiness® and its logo under Trademark Act 1999 (Class 41, 42, and AN 4398438 and 4715285).
Read more
28 Days Meditation Course
Want to become a teacher? Join our 4 weeks Meditation TTC (Teacher Training Course).
Read more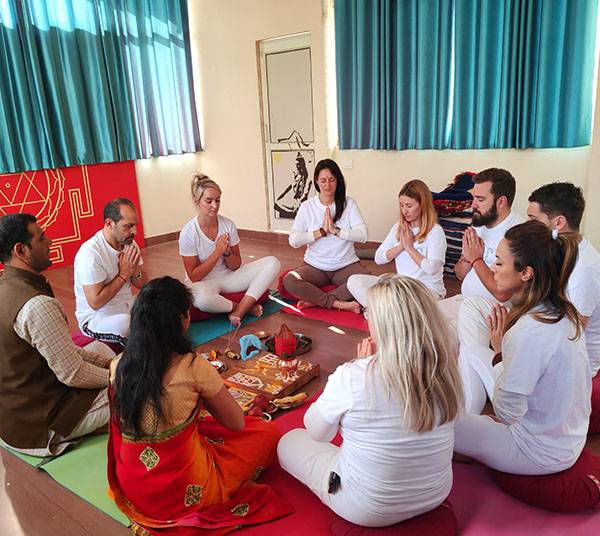 Booking Seats Availability
April 2023

Fully Booked

May 2023

2 Seats left

June 2023

9 Seats left

July 2023

6 Seats left

August 2023

10 Seats left

September 2023

10 Seats left

October 2023

10 Seats left

November 2023

7 Seats left

December 2023

10 Seats left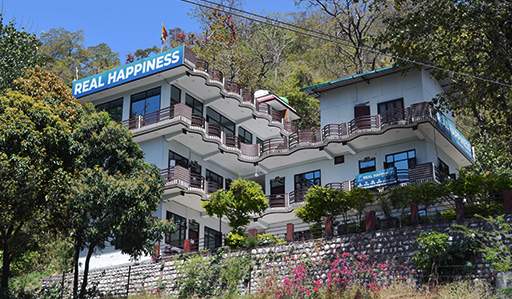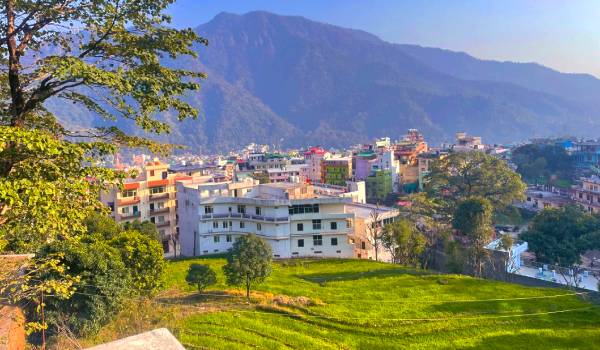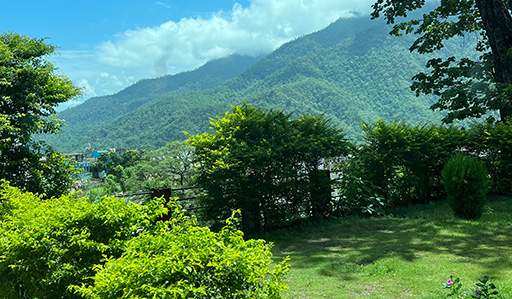 www.realhappiness.org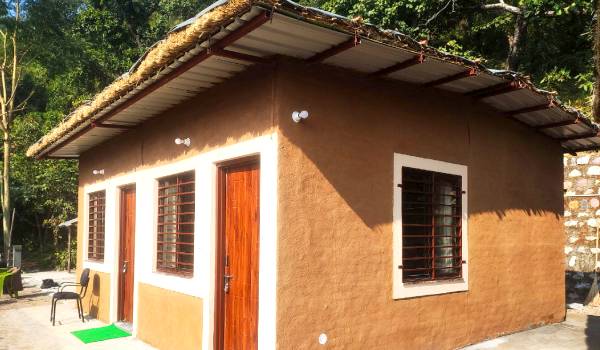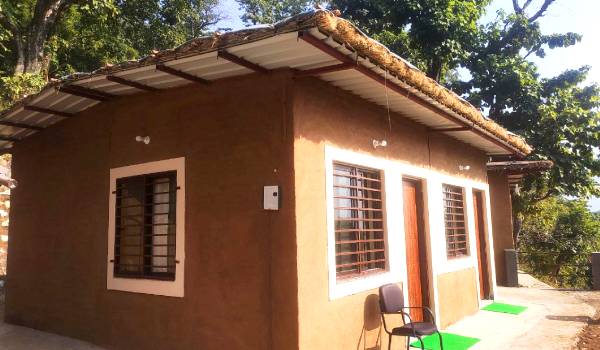 www.sushumana.com
Peaceful Location
We have an incredible view of the Garhwal Himalayas, and a beautiful garden with plenty of sunshine and greenery is here to soothe your soul.
94% Money Refund
We have a 94% refundable policy, which means that if you are unable to attend the course, you will be refunded 94% of your course fees.
*Applying on after July 2023 bookings
Deep Study
Our study pattern is professional and Deep, We offer a variety of courses and retreats to help you change your body, mind and soul.
Teachers are yogis
We have a team of experienced yoga teachers who have many years of experience in their subject and have become true yogis.
Caring Team
We have a great team of people who look after you and assist you throughout your stay to ensure that you are happy and healthy.
10 years Experience
We have 10 years of experience offering meditation and yoga in Rishikesh. We believe in quality teaching and passing on ancient knowledge.
Meditation in office
Corporate Programs
Meditation at workplace
Mindfulness at Work
Start Meditation Now
If you are a company or entrepreneur, and you want to increase your employee's focus, concentration and productivity at work office, Join our corporate meditation programs specially designed for working persons.
Contact us
Meditation Programs
Nourish your body, mind and soul
Real Happiness® offers an opportunity to learn the various styles of Meditation Techniques with profound theory and practice. With the practical background of Meditation, our teachers are able to solve each and everything that comes into your mind as a beginner or advanced practitioner. We teach Meditation by following the Vedic Culture and Vedas which are the most ancient books ever on earth.
Meditation Benefits
Study and Practice of Meditation
Learn how to remain calm

Clear your level of focus

Increase your awareness level

Boost your working ability

Be relaxed in every moment

Build up concentration and attention

Intensify brain intelligence and silence

Improve your mood and relationships
Enhance memory power

Rise your integrity

Increase your sympathy

Become more creative

Find your inner peace

Create the power of imagination

Refine your decision-making ability

Increase the power of understanding
What is Meditation?
A complete practice of awareness
The thousands of people in the world are still confused about Meditation or they think that Meditation is just sitting calmly with closed eyes.
Read more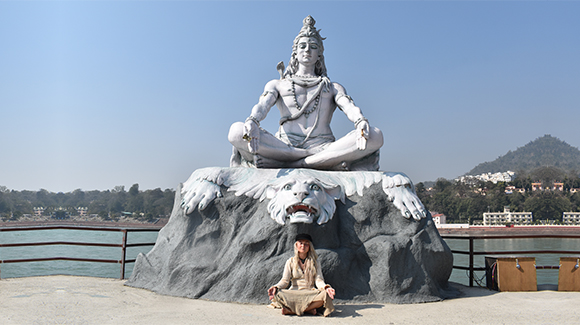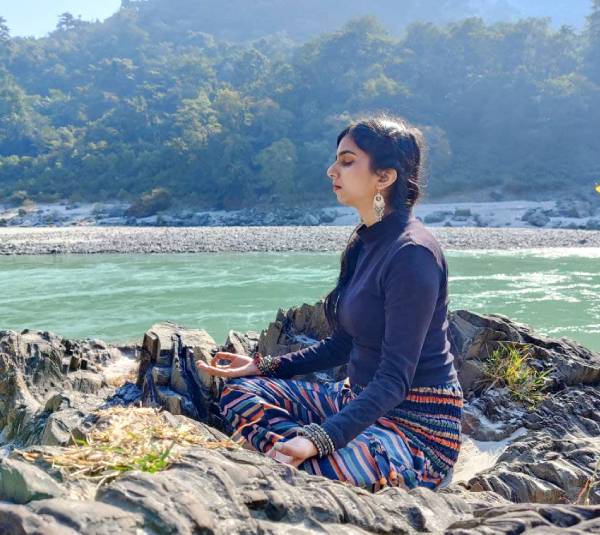 Yoga Retreats
Relaxing & Rejuvenating Retreat
The world is running so fast, leaving many important aspects behind. Change is the prime rule of nature. India is still not a part of this change. The country is connected to its traditions and cultural roots, making it the finest place to live. In our retreat programs, we give you an opportunity to learn Yoga in India and Meditation and explore the rich Indian culture.
The idea is pretty simple, do Yoga & Meditation Classes in the morning. In the daytime, spend your quality time in the temples, ashrams, near the River Ganga, cafes, and markets. In Retreats, you will learn Yoga Postures, Body Cleansing, Meditation, Pranayama Techniques, Mantra Chanting and other spiritual aspects. The Retreats include stay, food, classes, practicals, pick up and drop off to the nearest airport, and more. Dissever yourself - Detach your body from the stress, anxiety and other diseases. feel peace and awareness of thoughts.
Read more
Read more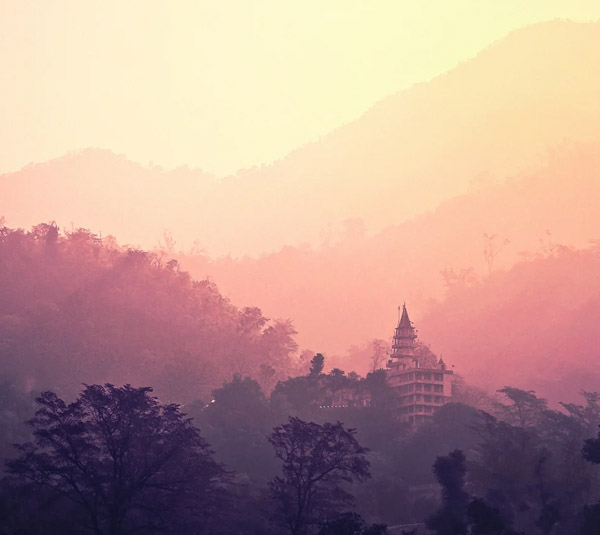 Meditation Retreats
Tranquilize your mind and soul
Meditation Retreats are an opportunity to learn Indian Techniques of Meditation as well as the tradition and culture. In this meditation retreat, the student learns yoga asanas and pranayama, shatkarma, meditation theory, mantra chanting and more. The education seeker and nomad travelers who want to explore the Rishikesh, India in a pilgrim way, this retreat is the best fit for them.
This retreat is not only study-focused but also has an everyday tour to explore the nearby tourist attractions such as natural waterfall, ashrams, heritage and much more. Breathtaking mountain views stay and tasty Sattvic Indian food will give your body and mind a miraculous feeling. Find your inner peace and balance, nourish your inner self, get the real serenity, discover the secret ways to be happy and healthy with Yoga and Meditation.
Read more
Read more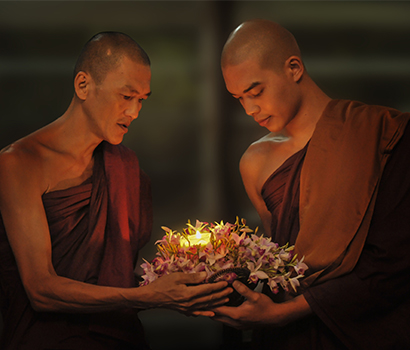 Blog for Yoga and Meditation
Our Blog delivers ancient knowledge regularly on some trending topics such as How to meditate? Written by the Himalayan Master of meditation, the articles will enhance your knowledge.
Read more