Evening Ganga Aarti to seek solace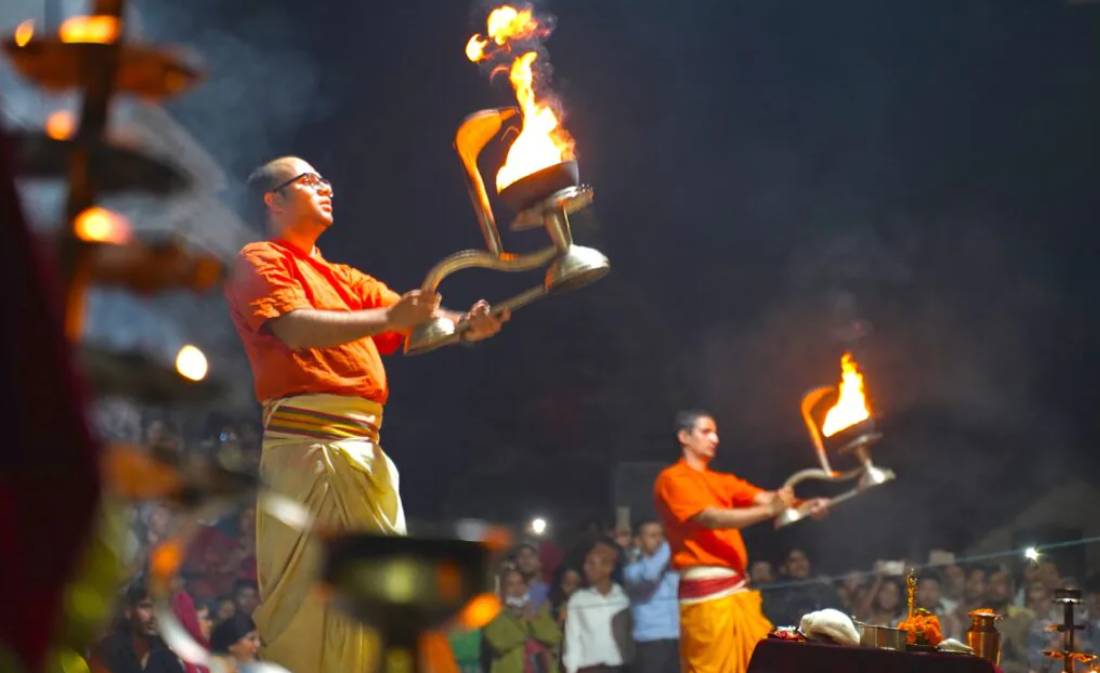 Witness the traditional Ganga Aarti ceremony that is performed on river banks every evening at dusk. Many hundreds of people gather at the various ghats every evening to be part of this ritual. Being a very powerful and uplifting spiritual ritual, it involves music and fire as the offerings to the river Ganga. The lamps are lit and circled in a clockwise manner by the priests. The Ganga Aarti at the spectacular ghats of Parmarth Niketan and Triveni Ghat is distinctively famous worldwide.
Explore ashram life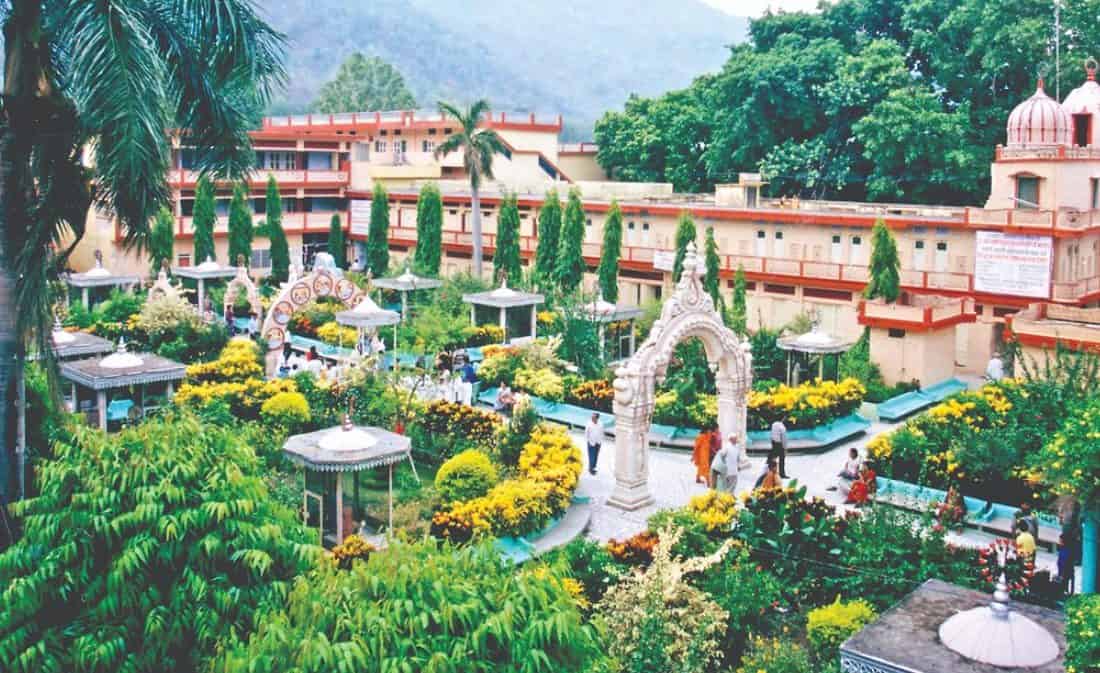 India's spiritually rich culture has touched and transformed the lives of several people around the world. Ashram's life is not meant to be an escape from life, but a respite from worldly pursuits. Living in an ashram helps you seek solace and focus solely on the spiritual aspect of life. In today's life when everyone is so busy and distracted in life, ashram life actually gives you time to be alone with yourself and listen to your inner voices, your heart, and the soul-searching which is probably the greatest of all the materialistic pleasure.
Be part of a Kirtan session
If you want to connect to the divine through music then kirtan is for you. Singing the glory of the divine in the form of kirtan ultimately takes you to the divine union. Rishikesh is home to scores of religious sites, and temples that act as makeshift venues for musicians performing kirtan accompanied by harmoniums, tablas, flutes, and other instruments. Singing in Kirtan could be a transformative experience that allows you to be yourself, to be honest, and real. It deepens your connection with the divinity, the delight of opening your heart and quietening the mind.
Witness wildlife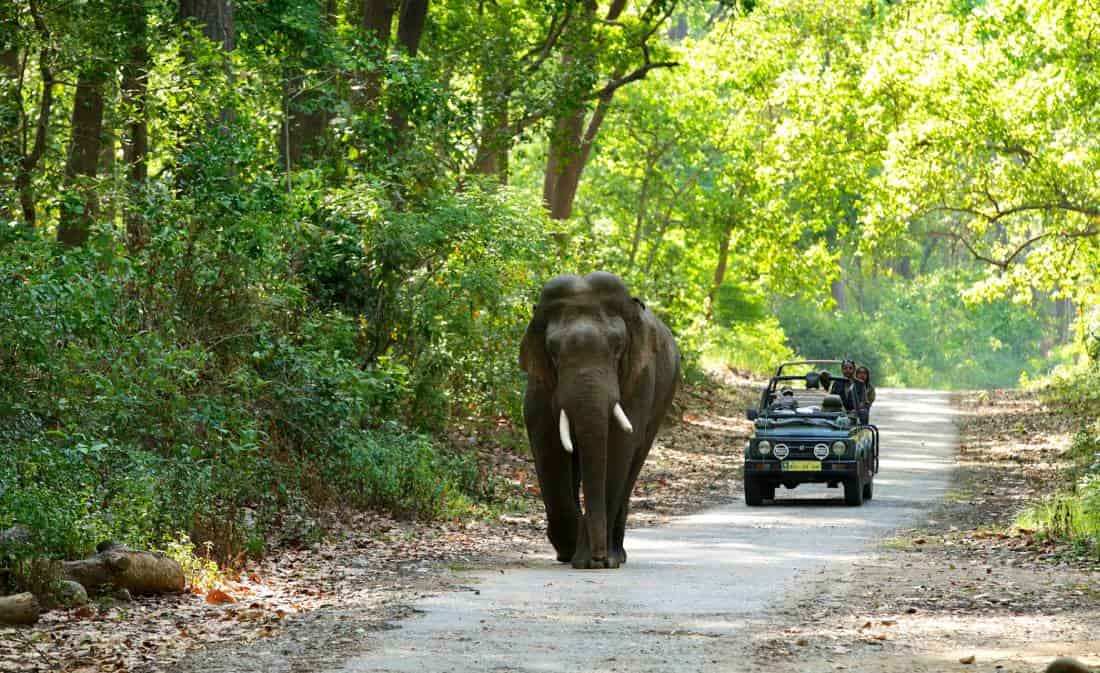 Rajaji National Park is a paradise for nature lovers and wildlife enthusiasts; it is home to elephants, tigers, panthers, leopards, deer, and even anteaters. On-site accommodation is also for those who want to take in more than a day's worth. It is home to one of India's 48 tiger reserves. Rajaji National Park is distinct for its mesmerizing beauty and rich bio-diversity.
Yoga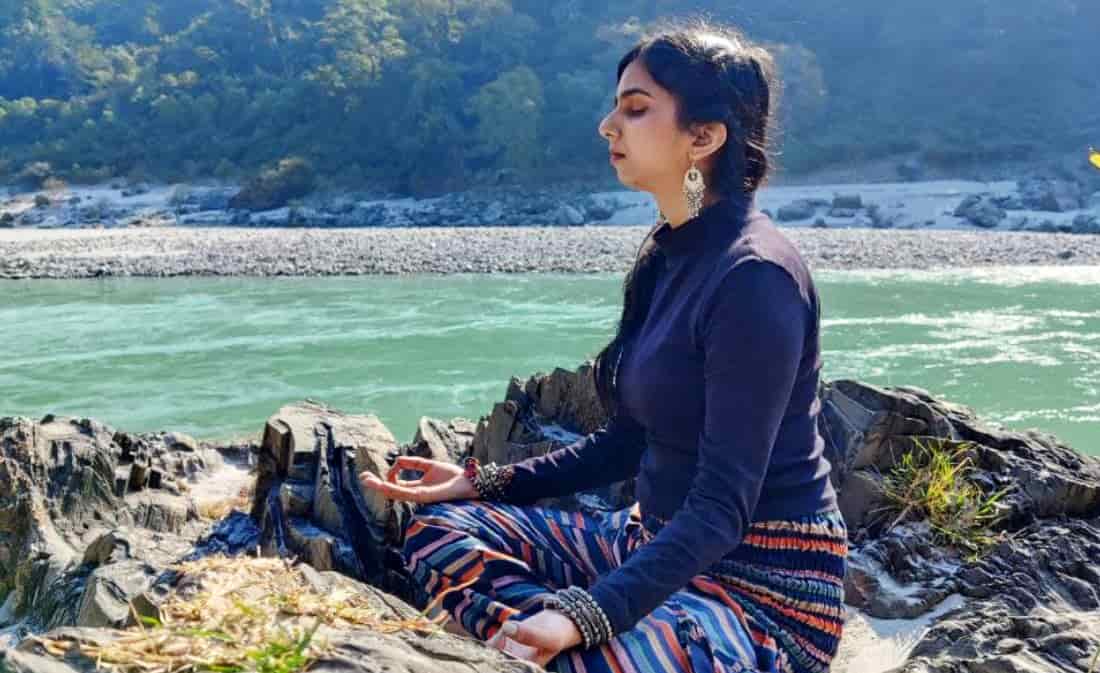 Yoga holds significance in Indian culture because of its origin and spiritual importance which leads to a state of tranquility. Rishikesh has endless options for yoga and meditation. Known as the 'Yoga capital of the world', this historic town has been home to innumerable rishis, saints, and seekers over the years. Yoga practice in this magical town on the banks of the turquoise Ganga river and under the gaze of the mystical Himalayas enchants all yoga practitioners.
Meditation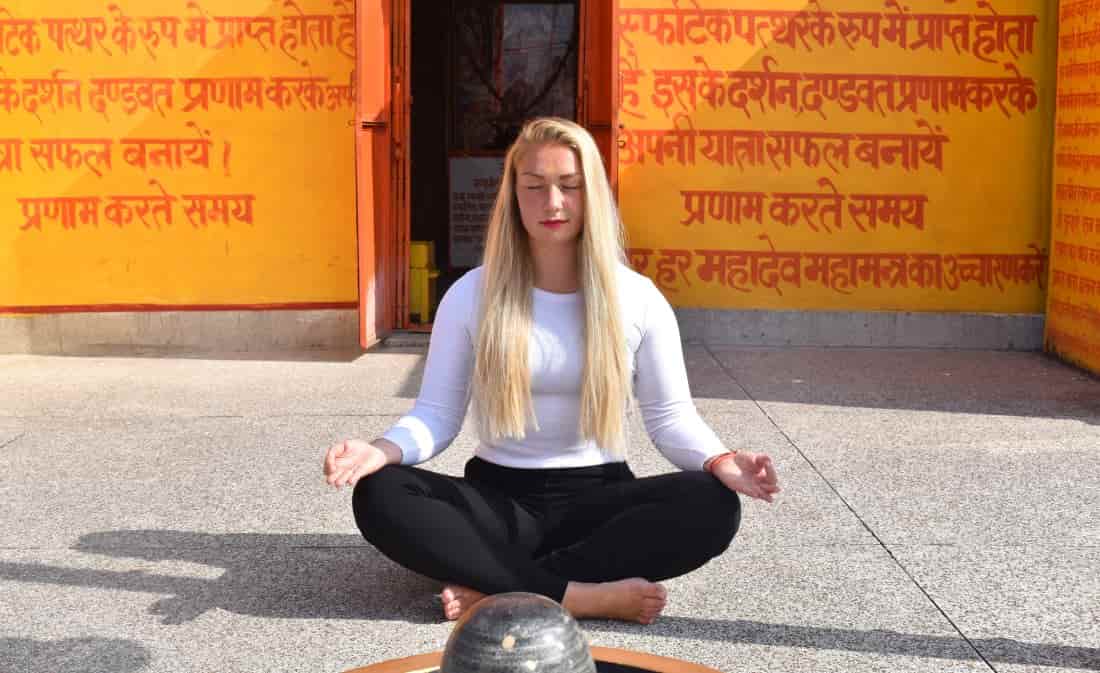 Meditation practitioners and spiritual devotees from different nooks and corners of the world flock to this fascinating town of India. Being true spiritual heaven, it is believed that meditation on the holy banks of Mother Ganga in Rishikesh brings solace, grounds your energy and enriches the inner you. The spiritual vibes of this town help you to immerse yourself in the spiritual journey and unlock your infinite potential.
Rafting
Rafting is a challenging yet fun-filled and sociable activity. The pumping of adrenaline and thumping of your heart will make you addicted to this adventure sport. Ride the waves of Ganga, tame its rapids and at the same time enjoy its peace and tranquility. Rishikesh is a popular spot with more aggressive waters and natural, unpopulated scenery. The rafting goes on for several kilometers along the river and the route is interspersed with whirlpools, ranging from Level 1 to Level 5.
Camping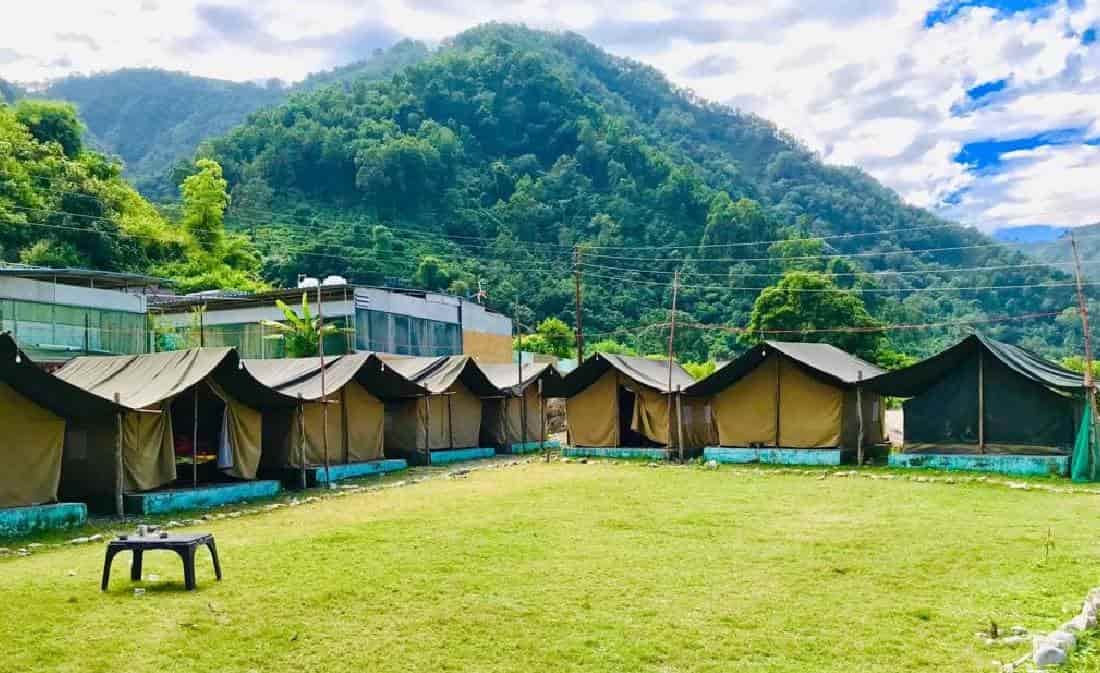 Camping in Rishikesh is one of the most sought-after weekend getaway experiences; you'll wake up to the soulful sound of the river and the unique birds of the Garhwal/Himalayan region, and sleep in nature is wonderfully invigorating. The town is home to some of the most amazing camping sites that will leave you fascinated like never before. Depending upon the needs of different kinds of travelers, there are luxury, jungle, and beach camps.
Bungee Jumping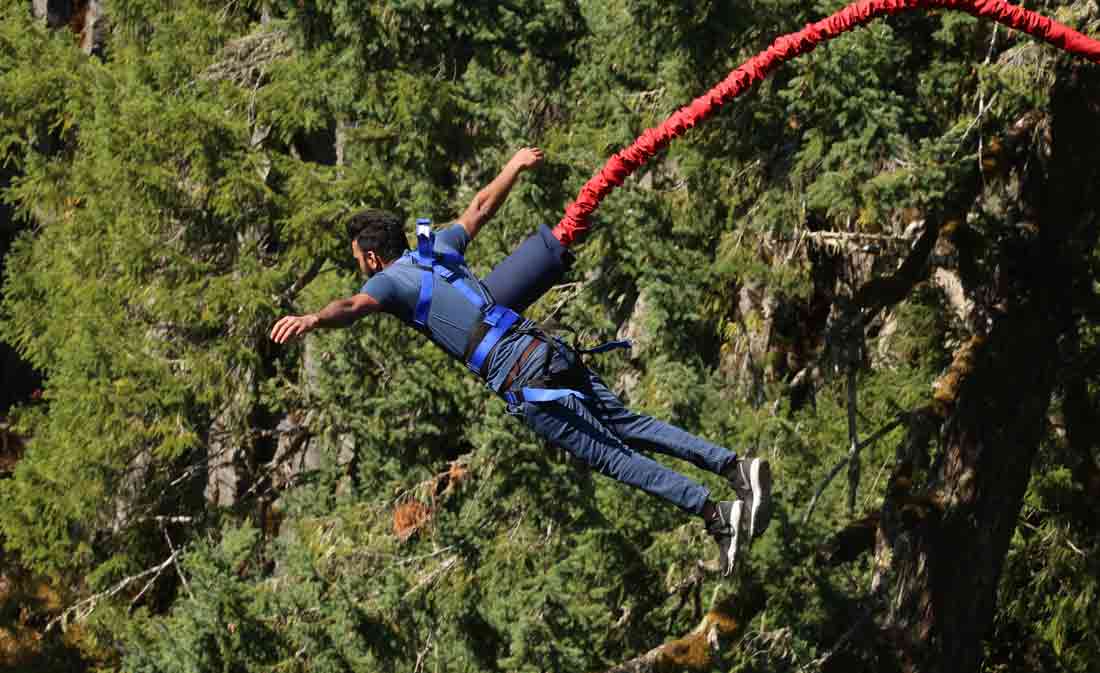 Rishikesh with its treasure trove of adventure sports also has Bungee Jumping to lure adventure seekers into its galore! Adrenaline junkies have been coming to Rishikesh to experience this spine-tingling and heart-pounding thrill of plunging off a suspension bridge. The place has a spellbinding view of the Himalayas, the hills and the rivers with dense forests covering the top of the cliff.
Flying Fox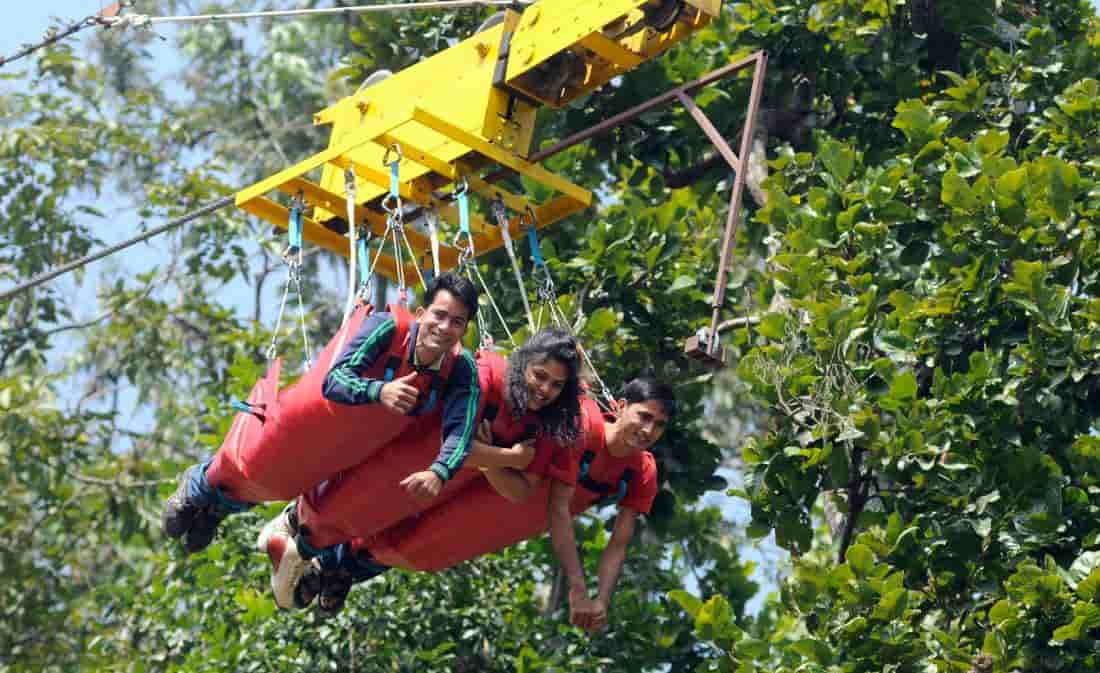 Flying fox is undeniably the most exciting yet thrilling sport that Rishikesh offers to adventure enthusiasts. It really gives you that feeling of aliveness, and it's the sensation of gliding that makes it so amazing. This adventurous activity is suitable for all ages and is a lot of fun to participate in.
Hot Air Ballooning
Enjoy a spectacular view of the Shivaliks, and the Great Indian Himalayas with Hot Air Ballooning over the skies of Rishikesh. It should be at no.1 on the list of things to do in Rishikesh for all the adventure seekers and thrill lovers. With the panoramic view below you and birds chirping close to you in the sky, you will feel like flying, free from all the hullabaloo of the world that dwells below.
Rappelling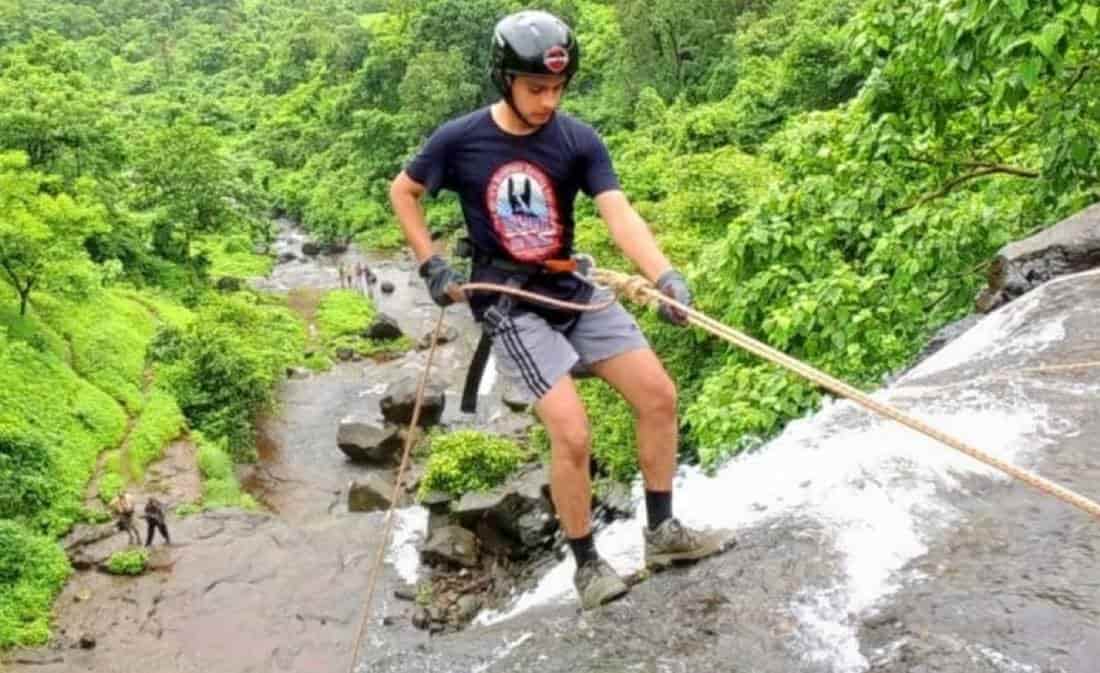 The thrilling activity of rappelling involves twin techniques of mountaineering and rock climbing. Rappelling Adventure in Rishikesh is one stirring activity designed for a ravishing fun time with friends and family. It is a physically and mentally demanding sport, rappelling tests your strength, endurance, agility, and balance along with mental control. There are rappelling expeditions for both beginners as well as skilled adventurers.
Rock Climbing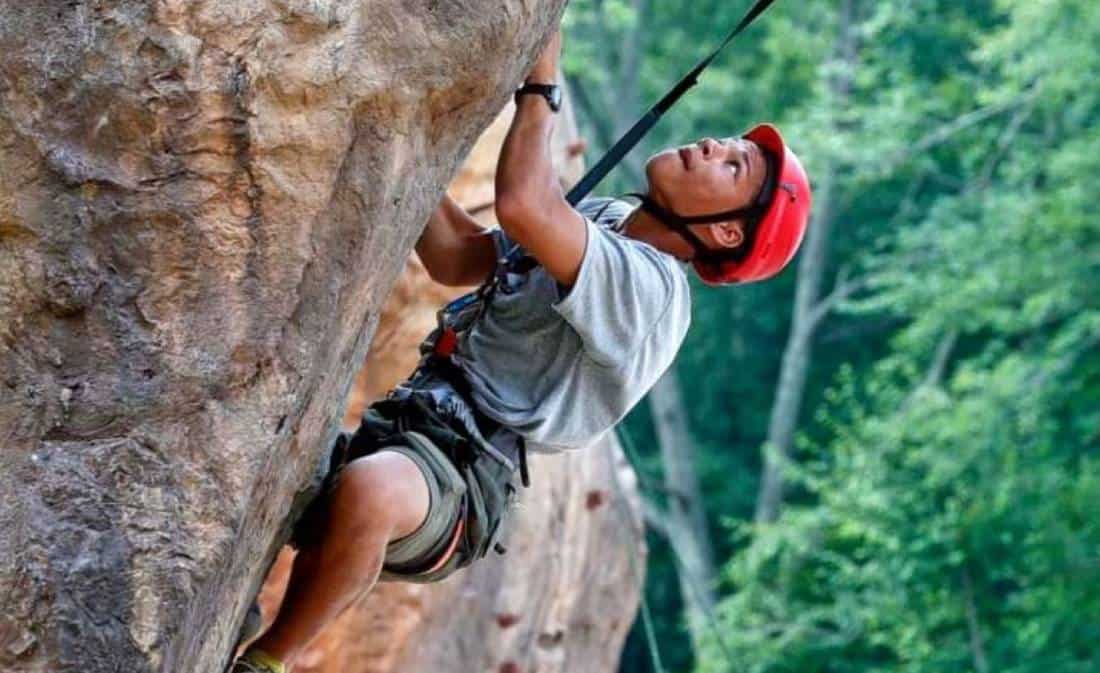 Travelers from across the globe enjoy rock climbing over these thrilling cliffs and get amazed by the scenic views while stepping up on the edges of these lofty rocks. Rock Climbing needs prowess and techniques. More stamina and energy are required to ascent than descent. This thrilling activity is a passion for some and fun for others.
Cliff Jumping
Get ready for some wild fun and jump into the freezing water of Ganga from a cliff! Rishikesh's uniqueness is that it's equally delightful for a pilgrim, a backpacker, hippies, and a thrill-seeker! Rishikesh has the most 'developed' cliff-Jumping spots in India. You can enjoy cliff diving in your river-rafting expedition if it is included as a part of it. You can also enjoy Body surfing another water sport, not so much thrilling but relaxing.
Mountain Biking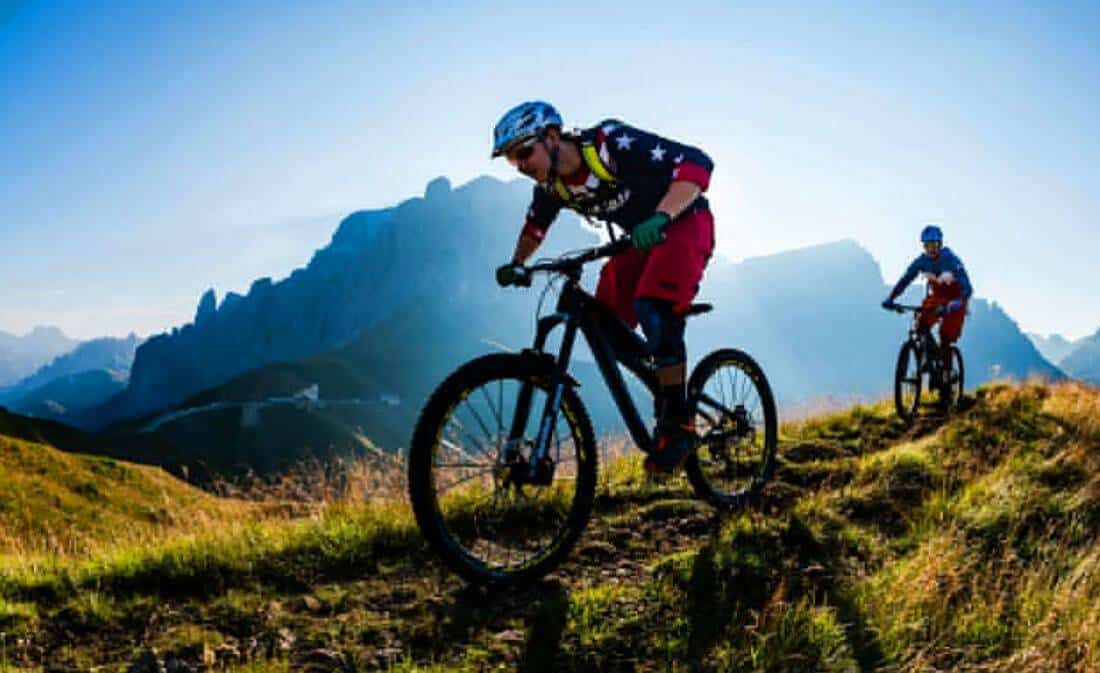 Enjoy the verdant landscapes of the valleys, great northern hills and speed ahead on your mountain bikes. Mountain Biking is for those who like to ride rough and test their guts – ideal for adrenalin junkies! It involves riding bicycles off-road and over rough terrain. Peddling through the hills and taming the rocky terrain will be a one of a kind experience.
Kayaking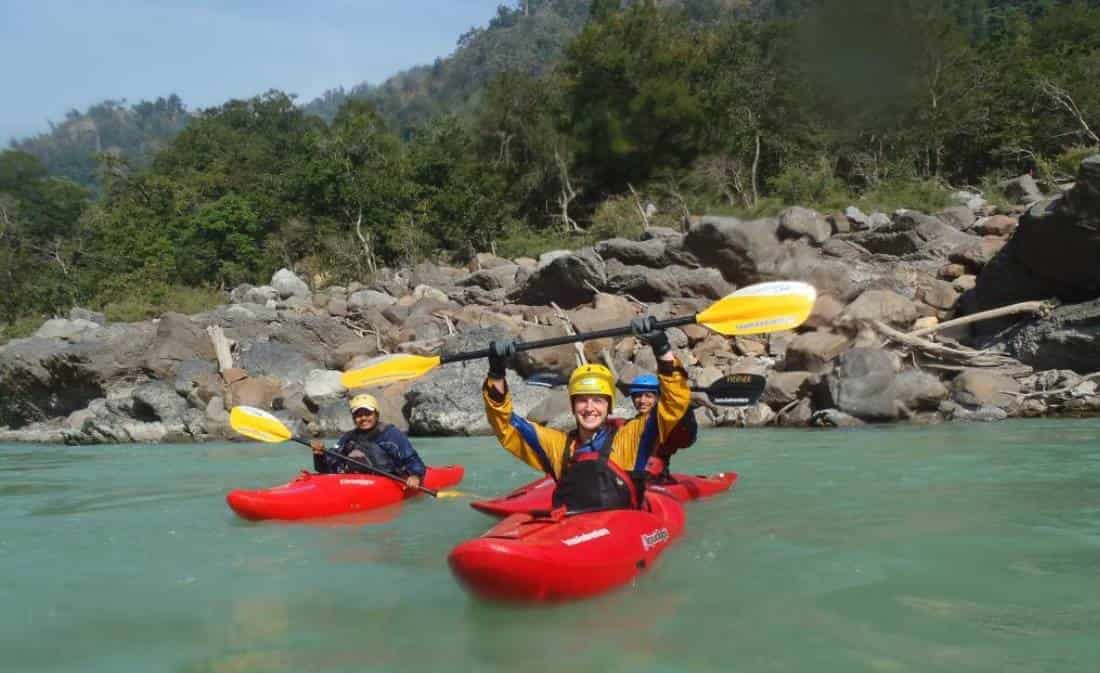 Rishikesh is praised for the perfect water waves and rapids to perform kayaking. It is one such experience that can give you the much-needed thrill and make your holiday one of its kind. The clean, pure and turquoise waters reflect the eternal beauty of the nature that environs the river Ganga and is a pleasant sight to gaze at.
Giant Swing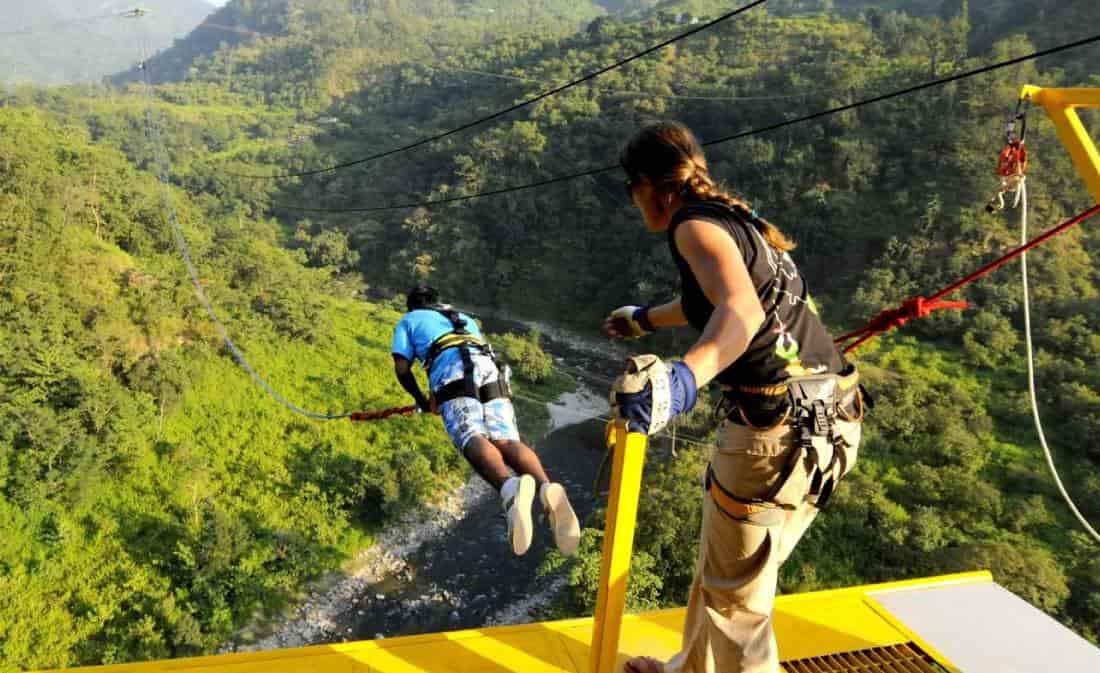 Challenge yourself with Giant Swing, an exhilarating adventure sport that will give you the ultimate spine chilling experience. Delight your senses & make you feel alive by exploring this extreme sport amidst a lush green valley of Rishikesh. Like Bungee jumping, this thrilling activity is a rope-based adventure sport and gets the adrenalin pumping. It is one of the most sought-after sports for daredevils and thrill-seekers.
Trekking
Soak yourself in the beautiful trails of Rishikesh leading to temples, waterfalls & dense woods. It is one of the most exciting and adventurous activities to get indulge in this wonderful and serene town. The trails in Rishikesh are amongst some of the most scenic treks in Uttarakhand. These trails are a treat for the eyes and soul of travelers. The woods have breathtaking trails that lead to the hidden waterfall shrouded in the embrace of the Rajaji National Park. A trek to Neer waterfall, Patna waterfall and Kali Kund waterfall in Rishikesh is the perfect exercise to pump you up. The soothing sound of gurgling water calms down the senses and the gush of cool breezes rejuvenates the energy.
Paintball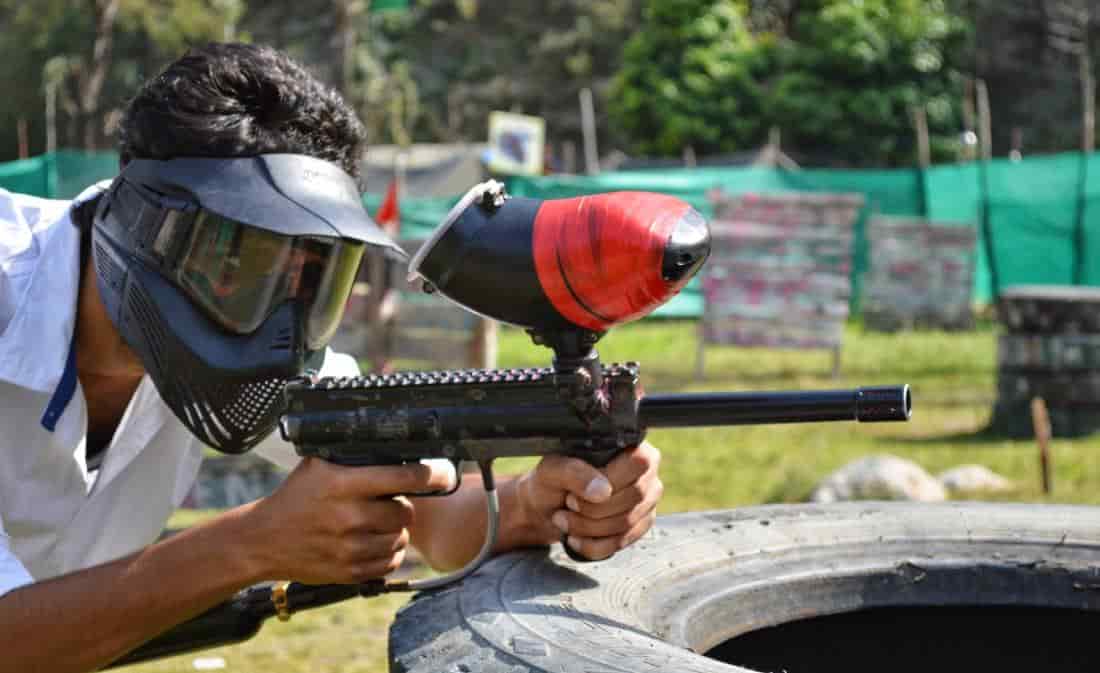 Paintball is an interesting sports activity to enjoy in Rishikesh. Enjoy paintball outdoor adventure activity by wearing safety suits and helmets. It is a fun and energizing activity that offers you to explore your power to play in groups. It is a group sport that involves three games including Hide-and-seek, tags all and dodge ball. Rishikesh allows one to play paintball amongst the tranquil nature that adds charm to the game beyond doubts.
Ayurvedic Spa and Massage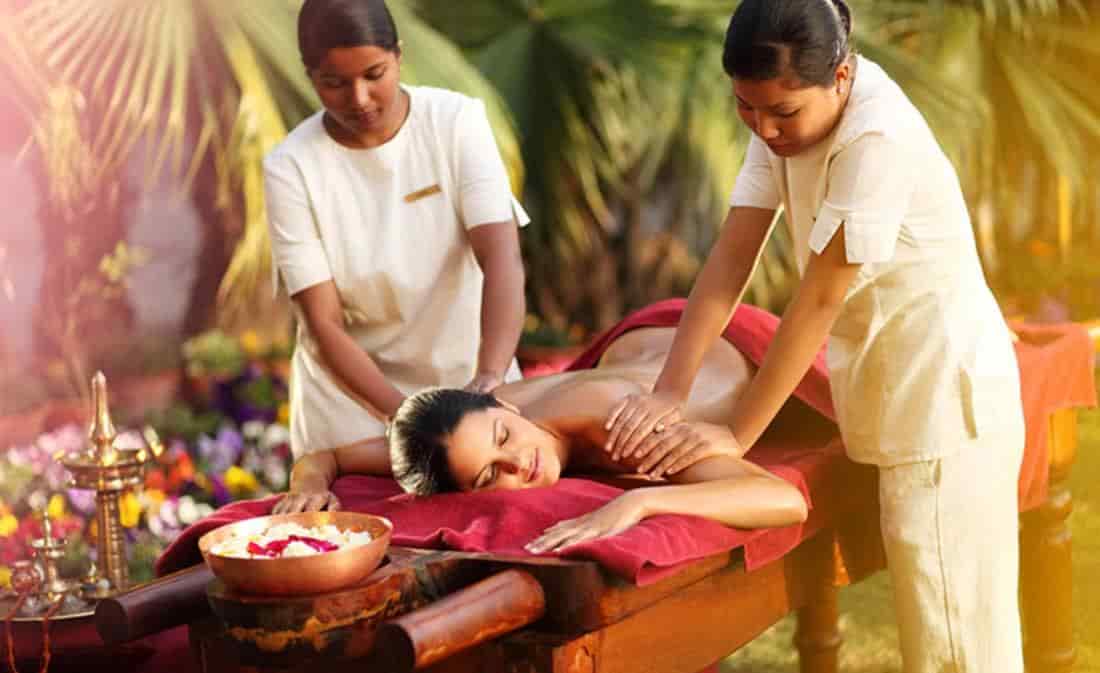 There could be no better place than India to experience different Ayurvedic therapies and Spas. Rishikesh is the perfect spot to relax, revive your senses and relieve yourself from daily stresses with soothing therapies and relax in total tranquillity. Ayurvedic treatment includes a full body massage with therapeutic or medicated essential oils chosen to suit your dosha.
Explore the cafes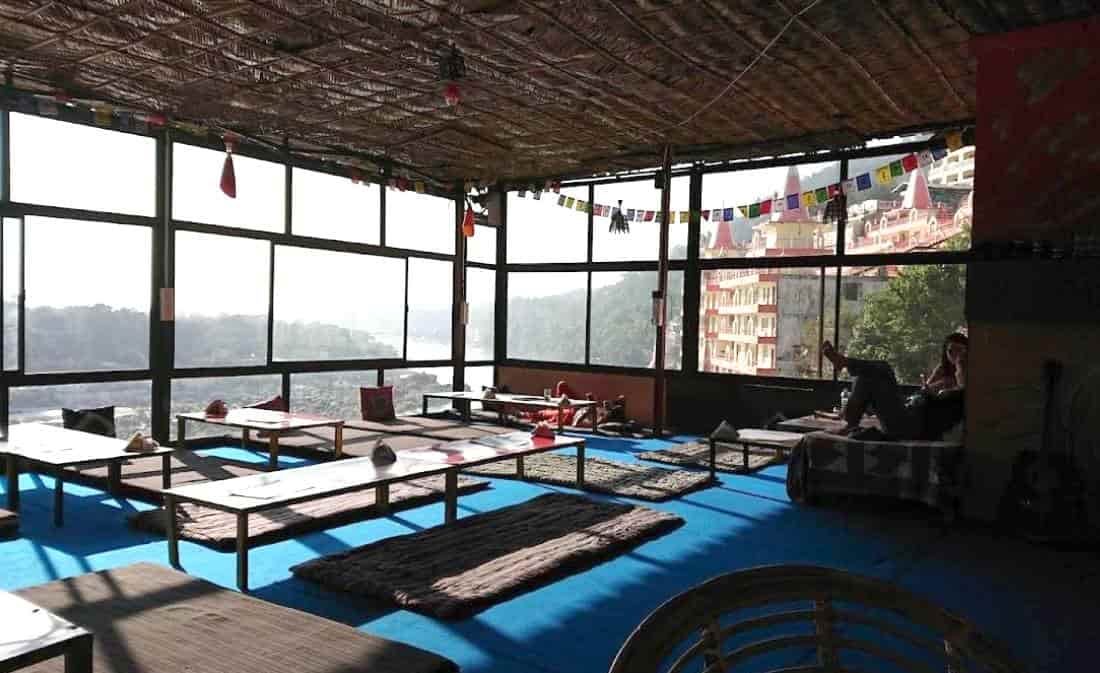 Rishikesh is not only popular for its spiritual and spine-tingling adventure but also known for its cafes and eateries. Here in the cafes with great food, also comes an undisturbed view of the river Ganga and soul-stirring music! Travelers tend to hang around these cafes for a lot more than a meal since Wi-Fi is free and relatively stable.